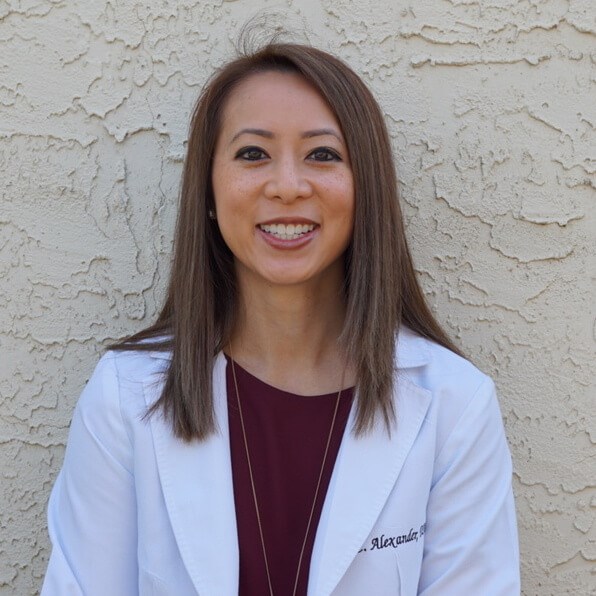 Providing the most advanced dental care in a comfortable and pleasant atmosphere are the priorities of Dr. Christabelle Alexander.
She earned her Bachelor of Science degree in biology at Baylor University in 2012. She then earned her Doctor of Dental Surgery degree at Texas A&M College of Dentistry in 2016.
Dr. Alexander's passion for dentistry stems from her caring and informative childhood dentist. She felt he truly loved the career he chose, and she wanted to follow in his footsteps by caring for patients with the same kindness.
She is a member of the Texas Academy of General Dentistry, American Dental Association, Texas Dental Association, Fort Worth Academy of General Dentistry and Fort Worth District Dental Society. Dr. Alexander stays up-to-date with her continuing education courses in endodontics, surgery and esthetic dentistry.
In her spare time, Dr. Alexander loves spending time with her friends and family by sharing a meal, playing board games, going on a walk or a small adventure together. She also enjoys going to church, listening to music, working out and winding down with a good book.
Dr. Alexander has participated in many Texas Mission of Mercy trips, providing free dental care to the community as a pre-dental student, dental student and now as a dentist. She traveled to Guatemala twice for dental mission trips and volunteered at several local dental clinics. She feels blessed that she is able to give back to her community in this capacity.